Audit and Assurance
Taxation Solutions
Consultancy
Finance and Strategy
Forensic Services
Debt Restructuring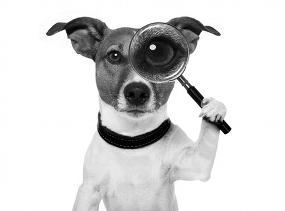 Nowadays financial crimes can damage your business reputation which may result in lost revenue and destruction of shareholder's value.
Our forensic team can help you prevent financial crimes and disputes and protect your business against huge financial and reputational damage.
We provide the following forensic services:
Shareholders Disputes
When the business trust between shareholders breaks down for any reason, the shareholders disputes arise which can be very devastating for the reputation and operations of their corporation.
At AOG we advise our clients to adopt the right approach that will help them sort our their disputes quickly and constructively in order to preserve the value and profitability of their corporation.
Investigations
Fraud activities can take on many forms such as misappropriation of cash or inventory, fraudulent financial reporting, money laundring and can be carried by individuals among management, other employees or those charged with governance. If a poorly fraud investigation is performed for your business, it can make the delicated situation for your business much worse.
At AOG our specialists using computer forensics, data analytics and interviews allow investigators to lawfully assemble much of the needed evidence for an investigation which can be presented in a court of law.