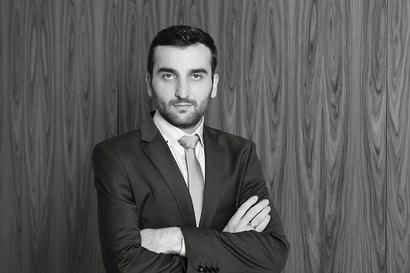 Demetris Aslanides
Position:
Senior Audit Assistant
Company:
AOG (Cyprus) Limited
Qualifications:
Bsc, CPA Trainee
Telephone:
+357 22 278 600
Email:
dimitris@aog.co.uk
Curriculum Vitae
Demetris Aslanides was born and raised in Greece. In 2003 he graduated from the Greek Police Academy and started his professional career in the police force.
During his time at the police force (2003-2012), Demetris was actively involved in human resources management and in providing accounting services to TEAPASA, a public pension fund which provides supplementary insurance services and dispensation to its members.
In parallel with his work, Demetris graduated from the Technological Educational Institute of Athens, and he obtained a Bachelor Degree in Business Administration in 2010. In order to expand his horizons in the financial world his joined in 2010 SOEL (the Institute of Certified Public Accountants of Greece), from which he successfully graduated in 2012.
At the same year he moved to Cyprus and joined AOG (Cyprus) Ltd as an Audit Senior Assistant in order to obtain practical experience of his studies. In AOG he is mainly involved in the audit of small sized companies and he also provides accounting services for a wide portfolio of clients.